7 May 2012: H. Broda joins Infosys Ltd.
Dr. Hellmuth Broda accepted an offer to join Infosys Ltd. as Principal Technology Architect.
He works with the Life Sciences teams in RCL (Retail, Consumer Goods and Life Sciences) with the task to connect with the customer's executive management and communicate technologies and their benefits to business and better understand the customer's business aspirations.
Co-creation of technological solutions and identiofication of new opportunities to use technology as a business enabler form his major tasks.
---
7 Feb. 2012: inet Basel Event on HTML5 vs. Apps
Dr. Hellmuth Broda Consulting followed an invitation to participate at the ICT event of the Innovation Network Switzerland (inet). The networking event was started with a podium discussion on HTML5 vs. Apps. The panelists were: Luc Haldimann, CEO, Unblu; Boris Kraft, CTO, Magnolia; Markus Hof, CTI, Packet Video; Robin A. Wirz, CEO, Terria Mobile; Moderation: Thomas Brenzikofer, ICT-Publizist and program director i-net ICT.
There was serious critizism that apps due to their platform dependence will fragment the market. Something that industry tried to overcome with Java 17 years ago. HTML5 is not yet completely standardized so some developers wait for the agreed standard. Games and fast action applications will most likely remain platform specific apps while most of the apps that just relace a web browser today will move to HTML5.
---
6 Feb. 2012: Swiss Infosec Meeting Zurich
Dr. Hellmuth Broda Consulting followed an invitation to attend the Swiss Infosec.  The agenda of the conference featured the speakers Reto C. Zbinden (CEO Swiss Infosec AG), Michael Neumayr (Senior Solution Strategist, Security; CA Technologies), Ides Vanneuville (Senior Director, Systems Engineering EMEA, Palo Alto Networks), Andreas Münger (CTO, United Security Providers AG), Cornel Furrer (COO, Managing Consultant), and Dr. Marc Cadisch (Head LABOR SPIEZ, Vice President of the "Eidgenössischen Kommission für ABC-Schutz").
---
2 Feb. 2012: Lecture at Karlsruhe University on "Social Media in the Enterprise--a lawless space?"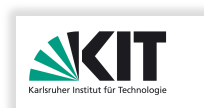 H. Broda followed an invitation of his fellow DGRI (German Society for law and informatics) member, Prof. Dr. Thomas Dreier to hold a 2-hr lecture at the university's Center for Applied Legal Sciences on the subject "Social Media in the Enterprise--a lawless space?"
The lecture was done in five chapters, each chapter closed with a discussion with the students and faculty members.
Slides from the lecture can be found here.
---
27 Jan. 2012: Presentation on Social Media in the Enterprise, Kiwanis Club Zurich Manesse
H. Broda followed an invitation to present at the prestigeous Kiwanis Club Zurich Manesse. He reported on developments in Social Media and their impact on buniness. H. Broda was introduced by Dr. Peter Walti, and the session moderated by Alexander Fuchs, CEO of FuchsFashion.
The meeting was under the presidency of pastor Jakob Vetsch, the venerable internet pastor of Switzerland. H. Broda's 30-minute presentation was followed by a lively discussion.
The slides of the presentation are available here.
---
23 Jan. 2012: Executive Forum Zurich
H. Broda was invited to join the Executive Forum Zurich. Several hundred business executives met in the Hotel Savoy Baur en Ville on the Paradeplatz Zurich. Keynote speaker was Steve Denning discussing "Focussing on Customer Delight." The keynote was followed by a panel discussion with Jeffry Kelly (CEO BT Global Services), Stephen Cronin (Pres. Global Outsourcing Services Xerox), Martin Strobel (CEO Bâloise Holding). The panel was moderated by Thomas Benzikhofer (Editor, C-Level Magazin).
---
November 16, 2011: Scrum Breakfast Basel: Agile Project Management with DSDM Atern (Speaker: Matthew Caine)
H. Broda followed an ivitation to participate in the event on DSDM Atern.
Although Scrum is the most wide-spread Agile software development methodology, thanks primarily to its simplicity, it does not address corporate project management issues such as risk, requirements management and real-life roles and responsibilities. In the German-speaking world, Scrum is perceived by some to be a little too "American" and there is another cultural aspect too: Anglo-Saxons find it easier to work with uncertainty and less long-term orientation than Germanic-speaking people.
As an alternative to Scrum, there is DSDM Atern, which goes some way to address the issues listed above. It is the only Agile methodology which covers the entire project lifecycle. It was initially founded in 1995 and was represented at the signing of the Agile Manifesto and has recently undergone a revival in popularity, especially in the UK. This is because the APMG-International, the founders of PRINCE2, chose to merge DSDM Atern and PRINCE2 to produce a new Agile Project Management (APM) qualification. The UK government is now looking at adopting the APM for all its IT projects. (Quote from the event invitation)
---
November 15, 2011 #pokeRT Zurich
H. Broda participated in the Social Media event #pokeRT in Zurich. The event sported several sponsoring companies and an interesting podium discussion on how Social Media will change the book market.
You can find more information on the event page.
---
November 11, 2011 metrobasel forum
H. Broda followed the invitation to the "metrobasel forum" congress of an association of public and private sector players in the Basel Region (including neighbouring Pays de Saint-Louis, France and Landkreis Lörrach, Germany). The program of the event that discussed the gateway strategy for the region and discussed major planning projects for the region can be found here.
---
November 3, 2011 Congress Virtualization and Cloud Computing, Zurich
H. Broda participated in the Congress on Virtualization and Cloud Computing. It was an interesting event and good networking opportunity. The agenda can be found here.
---
October 26, 2011 Swiss IT Channel Night
H. Broda followed the invitation to participate in the Swiss IT Channel Night, a networking event for IT providers in Switzerland. More on the event can be found here (in German).
---
October 18, 2011 Swiss ICT Award Gala
As a Jury member H. Broda took part in the award ceremony. The award featured three categories, Companies, Public and People and was subdivided between Newcomers and Champions. See the blog for details.
---
October 6--8, 2011 Presenting at INKOP2011
Hellmuth Broda was invited to participate at the CIO-Forum INKOP2011 in Mandelieu-la-Napoule near Cannes on behalf of Experton Group. He participated in the two-day workshop #8 "Social Media in the Enterprise" and was on stage for the podium discussion for all participants and introduced each of the theme blocks with short presentations.
It was interesting to see that as a result of the workshop discussions the participating CIO's unanimously agreed that with Social Media the question is not any longer if or when but how to implement Social Media in the corporation.
---
September 29, 2011 Award Ceremony "Women in Science", L'Oreal
H. Broda followed the invitation to participate in the award ceremony for the 2011 "Women in Science" award by L'Oreal. The winners were:
Dr. Cornelia Hagmann, Klinik für Neonatologie, Universitätsspital Zürich, for her research projekt "Serial EEG and Quantitative Brain Magnetic Resonance Imaging in Preterm infants: Relationship to neurodevelopmental outcome"
PD Dr. Viviane Hess, Medizinische Onkologie, Universitätsspital Basel, for her research project "Return-to-work after cancer: Impact of fitness training vs "usual care" during chemotherapy. A multicenter randomized trial."
---
September 20--21, 2011 e-Healthcare Conference, Nottwil, LU, Switzerland
H. Broda followed the invitation to moderate two symposia at the Swiss e-HealthCare Conference in Nottwil.
The subjects of the symposia were "Focus eHealth--advantages for the patient" and "Industry and patients under integrated care."
The conference featured an eHealth Village where the aspects of integrated care were demonstrated and could be studied.
---
August 23, 2011 Article in Netzwoche: Soziale Medien im Unternehmen — Fluch oder Segen?
Netzwoche published an article by Hellmuth Broda "Soziale Medien im Unternehmen -- Fluch oder Segen?" I wrote the article as a follow-up to my talk at Experton Group (see below). The article is written in German.
---
August/October 2011 Hellmuth Broda Juror at the Swiss Open Source Awards 2011
Hellmuth Broda followed the invitation to serve as one of the Jurors at the CH Open Source Award 2011. The award honors engagement for the Open Source Community in Switzerland.
The Jury is currently in the process to select from the 39 entries in the categories Business Case, Community, and Youth. The criteria include: public perception; return to the community; use of open standards; quality; business relevance and are slightly different in the categories. The award presentation took place on Sep 13 in Zurich.
Update (Oct. 11, 2011): The web page with the winners of the CH Open Source Awards has been published in the meantime.
The videos can be viewed at Preisverleihung.
---
July 25--27, 2011 Hellmuth Broda lectures at the IT Executive Summer University (Munich)
Hellmuth Broda gave a class on "Social Media and the Enterprise" at the IT Executive Summer University of Experton Group in Munich. The presentation can be viewed/downloaded here.
The annual event brings CIO's from Europe and the Middle East together to discuss the most important trends and challenges in IT and how to successfully master them. This year the focus was on the Mega Trends, the ICT Roadmap 2020, and on Cloud Computing, on Social Network & on the Client of the Future, and on Becoming an Ambassador of Innovation.
---
July 10, 2011 Hellmuth Broda starts a Blog
This blog, named Pondering Technology will usually be on interesting stuff I found on the boundary between business and technology; what I see as novel developments and what could be interesting for most of us.
---
April 2011 Hellmuth Broda to serve again as Juror at the swissICTaward
As in previous years H. Broda is serving in the Jury of the swissICTaward. The awards will be given in the categories Champion, Newcomer, and an addotional People Award.
"The stated goal of the Swiss ICT Award is to promote entrepreneurial action and the acceptance of ICT entrepreneurs in society. The award-winning entrepreneurs serve as models and motivators for entrepreneurs and employees in the ICT industry.
"The Swiss ICT Award is an important contribution towards publicising the importance of the ICT industry in Switzerland. The Award underlines the importance of the ICT industry for a successfully functioning economy. The award ceremony is one of the key meeting points for the ICT industry.

"Besides the award, companies benefit from the detailed evaluation by the jury. The Swiss ICT Award winners also benefit from the prominent media coverage.

"The finalists get further exposure through this web site, and the website of the Swiss ICT Association. Finalists also have the opportunity for a detailed profile in the Swiss IT Magazine." (quoted from the award web page).
---
March 25, 2011 Dr. Hellmuth Broda Consulting accepted project leadership for the project ZERUS
The project deals with an application software for a register for notaries with identity and role management. The project is a joint venture between Trüb AG, SMDS, AdNovum and the Swiss Notary Association. In May 2011 the first phase of the project was successfully finished. The second phase will commence as soon as the legal framework will have been decided by the authorities.
---
March 24, 2011 Hellmuth Broda lectured in the "Talk in the Park," Munich
H.Broda was invited by the company MethodPark to present his views on "Social Media in the Enterprise" in their seminar series "Talk in the Park."
---
Netzwoche published an article by Hellmuth Broda "Das Wikipedia-Paradigma in der Software-Entwicklung." The article is written in German.
---
Feb. 2, 2011 Hellmuth Broda joins Innovia Ventures as Associate Partner
Innovia Ventures helps companies and countries identify and implement new pathways to sustainable growth.
We provide insight and guidance based on decades of international strategic, operational and policy expertise and a unique integrated view of how key trends are reshaping the global economy.
We identify the actions required today that will unlock value tomorrow.
At Innovia Ventures we specialize in growth strategy development services for private sector, public sector, entrepreneur and investor clients:
Driving Profitable Growth in the Private Sector
Creating Innovative Public Sector Growth Strategies
Exploiting New Models of R

&

D and Innovation
Empowering Select Entrepreneurs
Identifying 'Investable' Opportunities
---
Nov. 18, 2010 SwissICTawards Gala
H. Broda served (as in the previous years) as juror in the Swiss ICT Award Jury. Winners are listed on the web site of the event. Short movies portraying the winners can be found here.
Jury Members. from left: Barnaby Skinner, Luc Haldimann, Reto Schmid, Rolf Bischofberger, Dr. Stephanie Teufel, Dr. Hellmuth Broda, Imke Keicher, Alexander Mazzara, Prof. Solange Ghernaouti-Hélie, Juryvorsitzender Adolf Dörig, Ursula Bettio, Beat Bütikofer, Marcel Bernet, Markus Roth, Prof. Markus Wyss
---
Nov. 18, 2010 Reception National Day Oman in Geneva
H. Broda was invited to participate in the celebration for the 40th National Day of the Sultanate of Oman following his multiple visits to the country and his prior involvement in a study on "ICT, Innovation and Entrepreneurship" researched and compiled in collaboration with IKED, the International Organisation for Knowledge Economy and Enterprise Development
---
Nov. 12--13, 2010 International Scientific Conference "Research&Development as the Basis for Innovation in Creating a Competitive Region" Podgorica, Montenegro
H. Broda was invited by the Montenegrin Academy to give a paper on "Open Systems, Innovation, and Competitiveness" at this conference arranged jointly by the Montenegrin Academy of Sciences and Arts, the European Academy of Sciences and Arts, and the Central European Initiative.
---
Oct. 27, 2010: Expertonale Frankfurt
H. Broda, in his role as Executive Advisor of the Experton Group, presented at the Expertonale in Frankfurt on collaboration and Social Media in the enterprise. Summary (from the Experton Web Site): "Collaboration and use of social media is becoming an imperative for organizations of all sizes. It improves awareness, communications, morale, productivity, and time to value internally. Externally it can build customer loyalty. Some of the social media tools are very open and do not provide enterprise-class privacy and security while others have been built to meet enterprise requirements. Business and IT executives need to know which is which before committing to any particular toolkit."
---
Oct. 25, 2010: Collaboration with consult21 in Sustainability Consulting
Dr. Hellmuth Broda Consulting started a strategic collaboration with consult21, a Hamburg, Germany based company. The firm helps companies to achieve their goals in sustainability based on a three-step methodology.
---
Oct. 15, 2010: Collaboration with Acuenta Interimsmanagement AG
Dr. Hellmuth Broda Consulting signed an agreement on interim management with the Swiss firm Acuenta and will provide capacity and resources on demand.
---
Oct. 8--9, 2010 ABOS-CONWORKS Partner Meeting in Bad Lippspringe/Germany
Dr. Hellmuth Broda Consulting participated in the fall partner meeting of the ABOS-CONWORKS entrepreneur network.
---
Oct. 1, 2010: Collaboration with Connexica Ltd.
Dr. Hellmuth Broda Consulting signed a contract with Connexica on cooperation in Business Development and Lead Finding. Connexica develops Business Intelligence Solutions and Tools that are "helping business users answer their questions in real–time as result lists, charts, tables, cross–tabs, spreadsheets, Venn diagrams, dash boards etc … faster and with less cost and effort than any other comparable technology."
---
Sep. 23, 2010: Participation at event "Sustainability in Day-to-day Business"
H.Broda participated at the seminar "Sustainability in day-to-day business" organized by the Swiss private-public partnership organization Oebu A description of the event can be found here and the pdf of the program here.
---
Sep. 17, 2010: Participation at eGov Focus SuisseID
H.Broda participated at the conference on SuisseID. He has been in contact with the Swiss Ministry of Economics (SECO) and colleagues to promote the SuisseID also outside of Switzerland and especially with large internet service providers. SuisseID is a smart card or USB stick with an authentication certificate and one for a qualified digital signature. An encryption certificate can also be added. The charm of the Swiss solution is that it originated as a public-private-parnership and that the whole ecosystem has been built around it to provide end-to-end trust.
---
Sep. 14, 2010: Business Plan Coaching for useKit
Dr. Hellmuth Broda Consulting has been appointed as by the Inkubator Basel to provide coaching for the start-up company useKit. This company developed a framework of browser tools that allow cut and past ("cut-and-go") of web page pieces to a separate website (e.g. a collaboration site or blog). Text-to-Speach and translation tool integration make the framework very suitable for accessibility. H. Broda is catalyzing the necessary processes inside the company to facilitate focusing on market opportunities and making the company interesting for investors.
---
Aug. 19, 2010 Gearing up for the SwissICTaward
H. Broda has been member of the SwissICTaward Jury since 2008. This year several interesting entries are being evaluated in the champions' and newcomers' category. The award of the prices will be held in Lucerne on Nov. 18, 2010
---
May 26-28, 2010: Joint Meeting of the Russian Academy of Sciences with the European Academy of Sciences and Arts
Hellmuth Broda attended as a member the international meeting "What does Russia expect from Europe?" which was organized by the European Academy of Sciences and Arts and the Russian Academy of Sciences was a well attended conference with outstanding participants from Russia and Europe. The meeting will be continued with a conference to be held in Moscow in 2011.
---
May 20-21, 2010: Workshop on "Identity and Trust"
Hellmuth Broda moderated a track at the Workshop "Identity and Trust" of the Swiss Academy of Engineering Sciences (SATW) where he is an elected member and serves as the vice president of the Scientific Advisory Board.
General Observations
(cf http://www.ict-21.ch/com-ict/IMG/pdf/WG-1-v2-22052010.pdf):
We observe a widespread unawareness about the opportunities and risks of sharing data online and transacting on the internet. For many frequent internet users, exchanging data with friends or with shops online and doing transactions with counterparties seems to be unproblematic. Among other users, there is great anxiety about sharing data online. In this sense, we observe two extreme standpoints. One seems to ask "I do not have a problem if others use my data" whereas the other seems to say "I do not want my data to be used by others". The former standpoint ignores the risks of sharing data online while the latter standpoint ignores the opportunities of doing so.
Both standpoints demonstrate a great deal of unawareness and misunderstandings about sharing data online. On one hand, awareness of risks is needed to move around the net knowledgeably and with confidence. Risk awareness makes users alert to data misuse and thus prevent it. On the other hand, a preoccupation with threats inhibits the free exchange of ideas and services. While a healthy dose of concern is wanted, constant concern with risks impairs the user experience.
The general public should be informed and become knowledgeable about the opportunities and risks of sharing data on the internet. Questions must be addressed such as what happens with data, who is involved, what gets exposed, and who is in control over what data. We envision informed users saying "I have a right to be in control of my data" and, because of knowing their rights, move with confidence around the internet.
---
April 2010: Dr.Hellmuth Broda Consulting joins ABOS-CONWORKS
Dr. Hellmuth Broda Consulting joined the Entrepreneur Network ABOS-CONWORKS in Switzerland (and Germany) as an Authorized Partner. The network provides help to Small and Medium Enterprises (SME's) on a peer-to-peer basis. A status analysis provides insights into possible issues in the fields of Leadership, Organization, Finances and Liquidity and Sales and Marketing. A following detailled company analysis reveals the areas that have "room for improvement" and need active coaching. The concept is novel since it is geared to the SME market where companies cannot afford the consulting fees of the "big ten."
---
March 2010:

Article published at silicon.de: "Linux- und Open-Source-Prognosen 2010"
Der Nutzungsgrad von Linux- und Open-Source-Lösungen wird weiterhin zunehmen, und auch die Akzeptanz dieser Lösungen für geschäftskritische Applikationen steigt, sagt der Marktforscher
Experton Group
. Ein Gastbeitrag von Dr.
Hellmuth
Broda
.
[The extent of using Linux and Open Source Solutions will continue to increase; also the acceptance of such solutions for business applications will rise says the market researcher Experton Group. A guest commentary by Dr. Hellmuth Broda]
---
March 10, 2010: Presentation at /ch/open Business Lunch in Berne, Switzerland and on

February 3, 2010

in Zurich, Switzerland
"The Role of Open Systems for Innovation Management"
---
February 2010: Contract for SecurityConference Switzerland
Dr. Hellmuth Broda Consulting won a contract with ISPIN AG ZURICH, a Swiss security company, to organize and moderate the SecurityConference2010 on Sept 7th, 2010 in the Park Hyatt in Zurich, Switzerland. The event will address CIO's and CSO's/CISO's in the German speaking market.